THE SPORTS PERFORMANCE CLINIC
Are you tired of running the same old sessions or training the same old way?
Are you still surprised when you or your team aren't performing on the track, field or court?
Then we have the solution to give your workouts and training sessions the boost they need to optimise you or your team's performance and success.
The Sports Performance Clinic is a branch off from The Physio Clinic. It was established in October 2010 to cater for sports men and women who take their sport or health and fitness seriously.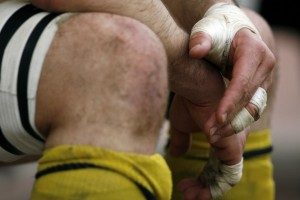 Our sports specific training combines the best of Strength and Conditioning and Speed, Agility and Power training. Our therapists will tailor a program based around your needs and the demands of your particular sport or activity.
All professional sports now incorporate sports performance and fitness coaching and now this type of service is available to everyone through The Physio Clinic.
Individual, group or team sessions
From bespoke individual sessions or small groups to dedicated training sessions for the whole team at your home venue. We can provide a custom package to suit almost any sport or budget. Give us a call on 01454 85 44 66 for a no obligation quote where we can sit down and discuss your needs.