Enhance Your Performance & Reach Your Full Potential
Strength and Conditioning (S&C) underpins everyone's training program, allowing them to perform better, prevent injury and improve bio-mechanics in their chosen sport or discipline.
At The Physio Clinic Bristol we have a team of Strength and Conditioning (S&C) Coaches that can tailor and structure your training programme to help you achieve greater performance whilst staying injury free.
What are the components of fitness?
There are 9 components of fitness that will be integrated into your tailored Strength and Conditioning (S&C) Programme at The Physio Clinic Bristol (not necessarily straight away), giving you the very best chance of achieving your goals Effectively, Efficiently and Safely.
Strength- How much force a muscle can exert when contracting under load
Power- The combination of strength and speed to produce a maximum muscular contraction in an instant
Agility- The ability to perform a series of coordinated movements to quick succession in multiple directions
Balance- Joint position sense and proprioception, is the ability to control the body or parts of the body either statically or dynamically
Flexibility- The ability to move a joint through a full range of motion without excessive resistance from other tissues
Muscle Endurance- A muscle or a group of muscles ability to perform work over an extended period
Cardiovascular Endurance- The heart and lungs ability to oxygenate muscles
Strength Endurance- A muscle's ability to perform maximum contractions time after time
Co-Ordination- The ability to integrate all the above components into effective, meaningful movement
Our S&C service commitment
You can expect high quality, individualised programming and coaching/lifting sessions lead by highly qualified and experienced Coaches.
You will receive Training Programmes based on your goals and ability combined with expert Coaching and Instruction.  We will ensure that you will have good lifting technique and movement control to get the most out of your training whilst avoiding injury.
You will not receive "off the shelf programming"
We know every person is different, with different objectives. Your Individualised Programme will be based on your 'Needs Analysis' and guided by technical, medical and scientific evidence.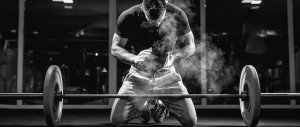 What is required from you!
We do the Planning. You do the Work. Everyone will see the Results!
To get the most out of your Individualised Programming, YOU have to be prepared to Work Hard if YOU want to Achieve YOUR Goals and Enhance YOUR Performance.
Commitment and Consistency to your training is key!
What does an S&C coach do?
Strength and Conditioning (S&C) Coaches work with Individuals, Athletes, Sporting Teams or Clubs to improve the performance of the Athletes, keeping them Healthy, Injury Free and to get them in the best possible shape so they excel in their sport.
Coaches design Training Programmes to develop Strength, Speed, Power, Size/Mass, Agility and Recovery so the Athlete/Individual performs at their best.
Programs are very specific to meet a persons personal goals.
Prorgams are periodised (timetabled) to allow you to peak for an event or start of the season
They work as a mentor alongside their client
They work as part of a wider health and medical team
We want to bring the services that Elite Athletes receive- TO YOU, helping you reach your FULL POTENTIAL.
How is this different from personal training?
Personal Training (PT) is a great way to be to motivated to exercise and to introduce you to activites that will push you out of your comfort zone.  However, PT sessions are often once a week or even more frequent which can be costly.  Some people need this form of motivation to get them exercising.
Strength and Conditioning (S&C) Coaching differs in that we aim to empower and educate the individual with their training.  Meaning you can motivate and train independently.  We will still push you but more importantly, you'll want to push yourself.
Its more than just building up a sweat and burning some calories – there is structure and a long term plan
The One to One Coaching Sessions are a way of introducing new exercises and ensuring correct Lifting Technique both during the session and afterwards, when unsupervised training occurs.
Your coaching doesn't stop once the session is over.  Our service gives every Strength and Conditioning (S&C) Client Multiple Workouts/Training Plans, allowing exercise variety and making each session enjoyable and also prevent Training Plateaus.
The Sports Performance Clinic – Ensuring Success
Our key our to success, is to deliver Quality Coaching and a Commitment to Deliver the Most Professional Service Possible.
To ensure Performance Gains/Progression, our Strength & Conditioning (S&C) Coaches are rigorous in Evaluating, Monitoring  and Improving YOUR Technique.
We are not just there to just count reps and let you get away with poor technique. 
What are the prices and services you offer?
We offer the following:
Strength and Conditioning Initial talk – FREE
Strength and Conditioning 6 x Coaching Session* 50 mins  £234.00
Strength and Conditioning Programming  3 months**  £150.00
Lifting Technique Session  60 mins  £50.00
Compex Recovery Session  60 mins  £10.00 plus cost of any pads
*Only available on 3 month plan
**Each block of programming can consist of upto 7 different training sessions per week, depending on the athletes needs.  No coaching sessions are included within the package.
So if you are looking for more than just Personal Training and want a level of service and support you can trust –
E-mail: enquire@thephysioclinicbristol.co.uk  for further information and to book your consultation.