Frome Valley Medical CentreFrome Valley Medical Centre
2 Court Road
Frampton Cotterell
Bristol
BS36 2DE
Tel: 01454 772 153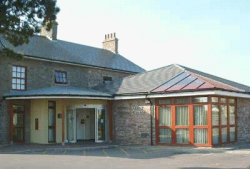 We are proud to be able to offer Physiotherapy at Frome Valley Medical Centre.
Physiotherapy clinics are held every Wednesday Afternoon between 2-6pm.
Physiotherapy 
The Clinic is led by Birgitte Hoff, a Chartered Physiotherapist with a wealth of clinical experience. Birgitte has special interests in all Musckuloskeletal injuries in particularly back pain and knee injuries. She uses hands on treatment techniques alongside exercise prescription and advice.
Treatment sessions are typically 40 minutes long and cost £40. Payment should be made on the day by cash or cheque. Unfortunately, we do not have card payment facilities available at the surgery at this time.