Pete Tang BSc (Hons) MCSP
Director and Lead Chartered Physiotherapist
Pete's clinics
Mondays, Tuesdays, Wednesdays and Thursdays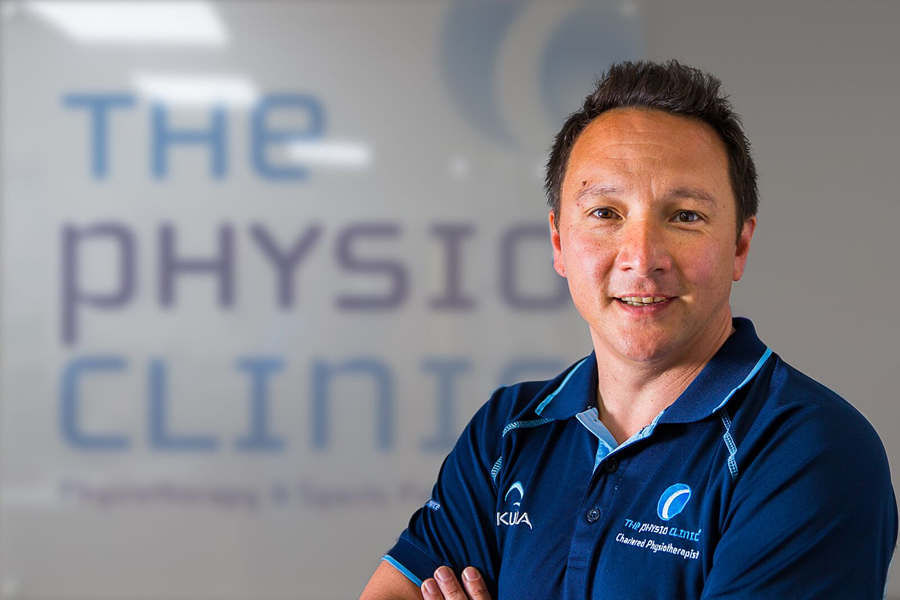 Pete qualified from Keele University in 1999 with First class honors in Physiotherapy. His career began working for the North Bristol NHS Trust where he specialized in the treatment of orthopaedic and musculoskeletal injuries. In late 2001 he took up a post at the BUPA hospital Bristol where he was employed as a senior physiotherapist, later progressing to Physio team leader and ultimately Physiotherapy Manager.
In June 2004 Pete began working as a Private Physiotherapist. He worked in a variety of settings including continued work for BUPA Hospitals (now Spire Hospital Bristol), The Jonathan Webb Clinic and other Private Clinics. In 2007 Pete established The Physio Clinic Bristol at Riverside Leisure Club.  His success as a Private Therapist had given him the confidence to think bigger and take his treatment principles to a bigger audience.  His ambition was to provide a team of therapists to provide expert assessment, treatment and rehabilitation to the local  community and to meet the ever increasing demand for fast access, high quality physiotherapy.
The Physio Clinic Bristol is now a multi practitioner physiotherapy practice including Physiotherapists, Sports Massage Therapists, Strength and Conditioning Coaches and Sports Therapists.  Pete continues to have a clinical case load specialising in Lower Limb disorders (especially running related problems), Shoulder problems and Low Back Pain.  He retains close working relationships with prominent orthopaedic consultants and local GP's.
In addition to his clinical case load he is mentoring and training the team, building the range and quality of services that the clinic provides and running the practice to build on its reputation and success as the Clinic of choice for assessment, diagnosis, treatment, rehabilitation and long term Movement Health and wellness.
Outside of work Pete enjoys keeping fit through cycling and running having completed several Sportives on the bike and his biggest success to date, the Bristol Half Marathon.  When he's not cycling or running he's either watching his daughter play football for Bradley Stoke Youth FC or shooting arrows at the local archery club.
Nikki Jefferies BSc (Hons) MCSP
Chartered Physiotherapist
Nikki's clinics
Mondays,  Wednesdays, Thurdsays and Fridays.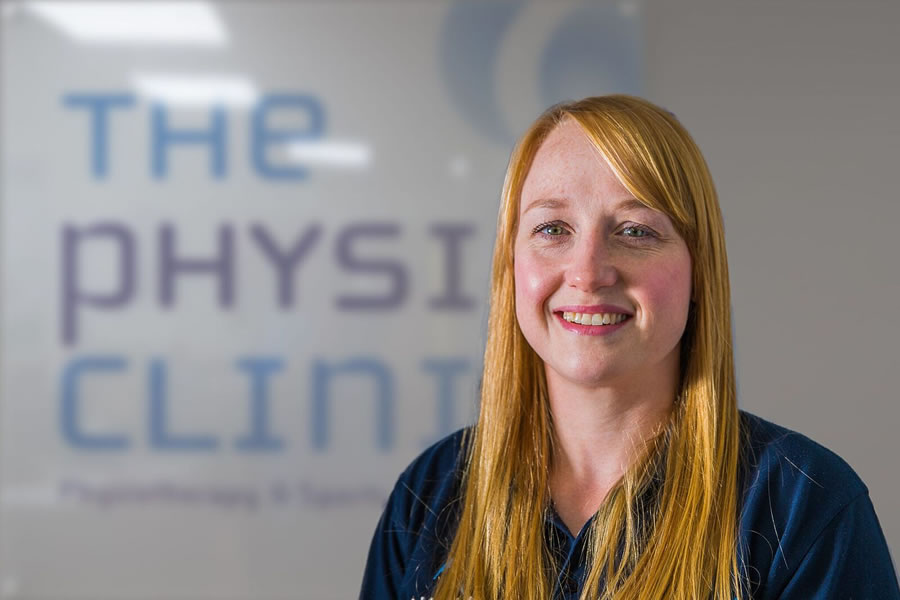 Nikki, like so many others in the clinic, started work in the fitness industry working as a fitness professional/personal trainer both in the U.K and in Dubai.  She decided on a career change which built on her existing knowledge and went on to study physiotherapy at Cardiff University.  She qualified in 2008 with a BSc (Hons) in physiotherapy.
Since qualifying Nikki has worked within the NHS gaining a wide range of experience in the musculoskeletal field.  She has also developed post graduate experience in acupuncture and dry needling which she uses to treat soft tissue problems.
Nikki is a keen believer in a preventive approach to treating her patients' musculoskeletal problems and she has undertaken a postgraduate course in movement control which she uses extensively in her assessment and treatment.
Outside of work, Nikki is a keen crossfitter and knows first- hand the demands exercise places on the body.  She regularly treats her fellow crossfitters and is keen to use her skills in injury prevention and keep people training for longer.
Rachael Hazlett PGDip BSc (Hons)
MMACP MCSP
Chartered Physiotherapist
Rachael's clinics
Mondays, Thursdays and Fridays.
Rachael graduated with First Class Honours in Physiotherapy from Oxford Brookes University.  She has worked across a variety of settings including both private practice and NHS outpatients and GP Clinics.  She has recently completed her Postgraduate Diploma in Advanced Manipulative Physiotherapy at The University of Birmingham, allowing her membership to the Musculoskeletal Association of Chartered Physiotherapists (MACP).  Other training and qualifications include acupuncture, Plates, movement control, orthopaedics and biomechanics.  She likes to run and varied clinic of all types of injuries to help keep her experience broad and choses a treatment pathway specific to the needs of each patient.  She has worked with National and international athletes competing in dressage, eventing, gymnastics, cycling, running, triathlon, hockey and squash.
Rachael's  personal sporting background includes equestrian eventing, swimming, tetrathlon and modern pentathlon.  She is currently focusing on her own movement health and strength training in the gym.
Alan Hazlett BSc (Hons) MCSP
Chartered Physiotherapist
Alan's clinics
Mondays and Thursdays onsite at Airbus for employees only
Alan graduated from Oxford Brookes University with First class honours in Physiotherapy. He joins us from a strong Sports Medicine background.  In his previous roles he has been responsible for the treatment of GB rowers, GB ironman/triathletes, GB sprinters, GB equestrian and national tennis players along with weekends warriors from all walks of life.
Prior to this role Alan has been fortunate enough to work for Reading and Barnet Football Clubs and the Welsh Institute of Sport where he was a lead physiotherapist for the mens and under 21s Hockey squads in their Commonwealth Games qualification campaign.
He is currently working towards his Masters degree in Physiotherapy and his clinical interests lie in Hip & Groin pathologies and functional movement. He is also trained in medical acupuncture, sports massage, clinical pilates, running biomechanics and strength & conditioning.
Birgitte Hoff BSc (Hons) MCSP AACP
Chartered Physiotherapist
Birgitte's clinics

Birgitte as Currently On Maternity Leave and is due to Return in Late 2017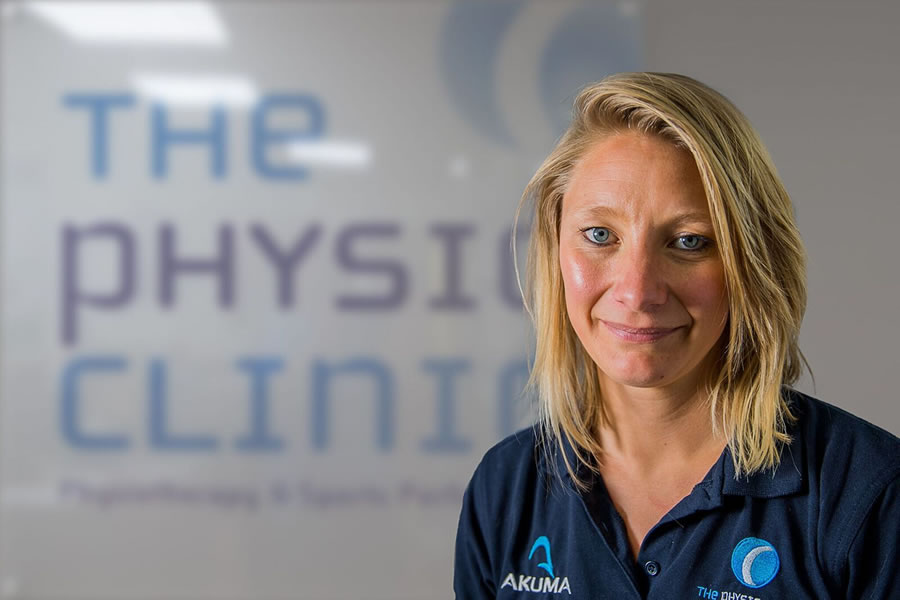 Birgitte qualified from the University of the West of England in 2006. She started her career working as a rotational Physiotherapist in a variety of NHS settings across the South West. In 2009, Birgitte returned to Bristol and has since specialised in musculoskeletal physiotherapy, working for South Gloucestershire PCT before joining private practice in 2010.
Birgitte joined a busy private clinic in Wiltshire in 2012 which really pushed her professional development and encouraged her to strive to provide a high standard of clinical care. During this time Birgitte had the unique opportunity to work closely with Marlborough College students, assessing and treating a large number of high level sporting adolescents with musculoskeletal issues.
Birgitte is fully qualified in Acupuncture and Pilates and integrates this into a holistic programme to treat pain and injury. She has a particular interest in assessing the whole person to fully appreciate all the physical, lifestyle and emotional factors which may be contributing to their problems. She is committed to maintaining and developing her professional skills, attending regular post graduate courses and reviewing the most up to date scientific evidence.
Birgitte joined The Physio Clinic in 2014, as she was keen to work closer to home and was inspired by the philosophy of the team to provide comprehensive analysis and treatment of movement dysfunctions. In her spare time she loves to keep fit and healthy through a strong awareness of diet and nutrition, dog walking, cycling and exercise classes. She is also a keen snowboarder. Birgitte loves to cook, entertain friends and enjoys attending music festivals.
Antonia Hook BSc (Hons) MSc MCSP AACP
Chartered Physiotherapist
Antonia's clinics
Tuesdays and alternate Saturdays – Riverside Leisure Club
Wednesdays – Frome Valley Medical Centre, Frampton Cotterell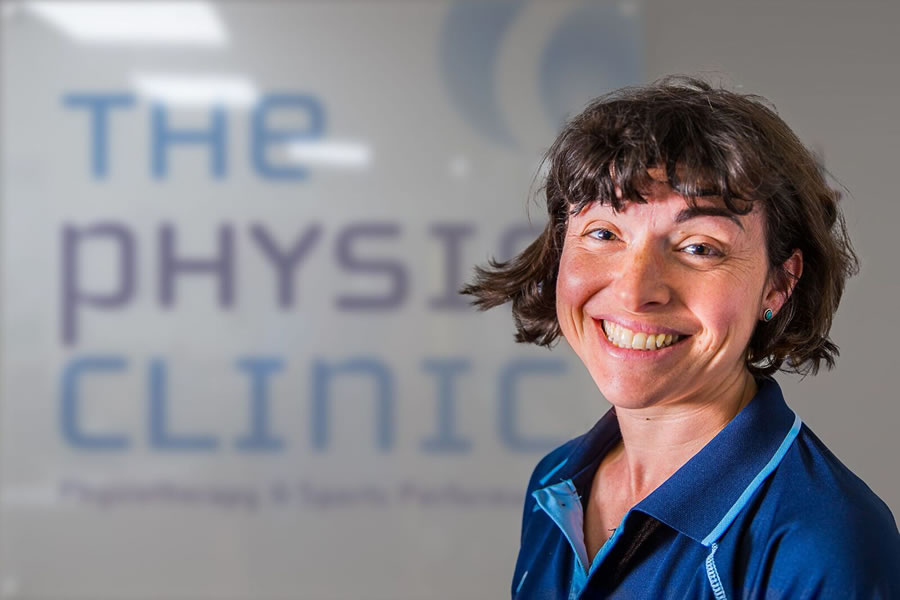 Antonia graduated from UWE in 2006 with a First Class Honour's degree in Physiotherapy. Since then she has worked in both the NHS and private sectors specialising in treatment of musculoskeletal dysfunction. She has been awarded the prestigious postgraduate diploma in Manual Therapy and was granted MACP membership in 2012. She is currently researching the effect of spinal manipulation on muscle function as part of her final thesis.
Clinically Antonia has worked with a wide spectrum of patients from elite athletes and ballet dancers to older people and adolescents. In treating patients she uses a variety of techniques from joint manipulation and mobilisation to soft tissue release and activation of pressure points. She combines manual therapy with an individualised exercise plan, designed to specifically prevent re-occurrence of injury. Her particular interests in kinetic control and movement dysfunction mirrors many of the key principles of The Physio Clinics philosophy of care. Her depth of knowledge and her ability to diagnose movement impairment and movement patterns which lead to pain make Antonia a clear asset to the team.
Her other areas of interest include treating headaches and neck/shoulder problems and Womens health issues including post natal pain and issues surrounding continence.
Level 4 Therapist – Sports Massage, Strength & Conditioning, Sports Performance
Matts Clinic's
Mondays, Tuesdays, Wednesdays and Thursdays
Matt has worked in the health & fitness industry for the last 12 years, gaining a vast amount of knowledge and experience. As a keen sportsman himself, he has played various sports from Rugby & Ice Hockey through to Badminton and gymnastics with several at county standard.
During his career Matt has worked for the NHS as a Technical Rehabilitation Instruction assisting in the delivery of rehabilitation to a wide range of patients following orthopaedic surgery. At the higher level, he has worked with Bristol Rugby as a massage therapist and also Bristol University working with their elite athlete programs. His background gives him a fantastic knowledge and understanding of athletes and what they need to perform but also knowledge of injury, rehabilitation and work within a multidisciplinary team.
Matt joined in the clinic in 2010 to further develop and enhance the clinics rehabilitation program and range of services available to sports people looking to achieve more and perform to top standards. His range of expertise includes Sports and Deep Tissue Massage, Strength & Conditioning coaching, Sports specific Speed, Agility and power workouts and exercises management for low back pain sufferers.
Matt is keen on professional development and is always attending courses and workshops to further his knowledge and build on his skills set.
If you are looking for end stage rehabilitation to return to sport or looking to up your performance to be the best it can be, Matt Williams is the therapist to see.
Hannah Davies BSc (Hons)
Sports Rehabilitation
Hannah's Clinic's
Mondays,  Wednesdays, Thursdays Fridays and Saturday AM
Hannah graduated from the University of the West of England with BSC (Hons) in Sports Therapy and Rehabilitation. During her studies she completed placements at Old Reds Rugby Club and The Bristol Running School. In her third year she was offered a football ('soccer') scholarship by a college in America to study Athletic Training.  After a fantastic year studying and playing football in America she returned to the UK to complete her final year of Sports Therapy and Rehabilitation.
She started her career as a rehabilitation and massage therapist at a private clinic in Wiltshire. During her time there she worked as part of a team dedicated to improving the health and movement of people with a variety of needs. As well as working with patients in the clinic she also undertook post graduate training in Pilates, Myofascial release and Hot Stone Massage.
Hannah joined the Physio Clinic in 2017 bring her skill set of Massage, Pilates and Rehabilitation to complement the existing team.  Hannah now leads our Pilates Clinic, helping clients improve their core stability and understanding of Pilates.  Hannah has also undertaken post graduate training in running analysis and re-education of running form and is a valuable addition to our sports performance team.
Outside of work Hannah is still very much involved in football and currently plays for Keynsham Town LFC in the Women's Premier League.
Tom Troughton
Massage Therapist
Tom's Clinic's
Wednesday evenings and Saturday AM
Tom is currently a second year Physiotherapist student at the University of the West of England (UWE). Prior to this, he completed a Sports Rehabilitation diploma where he learnt and developed his sports massage skills, pursing his interest in musculoskeletal related injuries and problems.
Tom has a wide range of sports massage related experience; from one day sporting events, in house University massage clinics, to multi stage cycling events such as the Royal British Legion London to Paris ride.
Combining his studies and Sports massage qualification means he has an injury prevention approach and uses sports massage as a means of enhancing your daily life and activities. Whether you sit at a desk or are a keen sportsperson, sports massage caters for everyone.
Outside of his studies and work, Tom is a keen cyclist and competes for his university team and regularly attends the gym.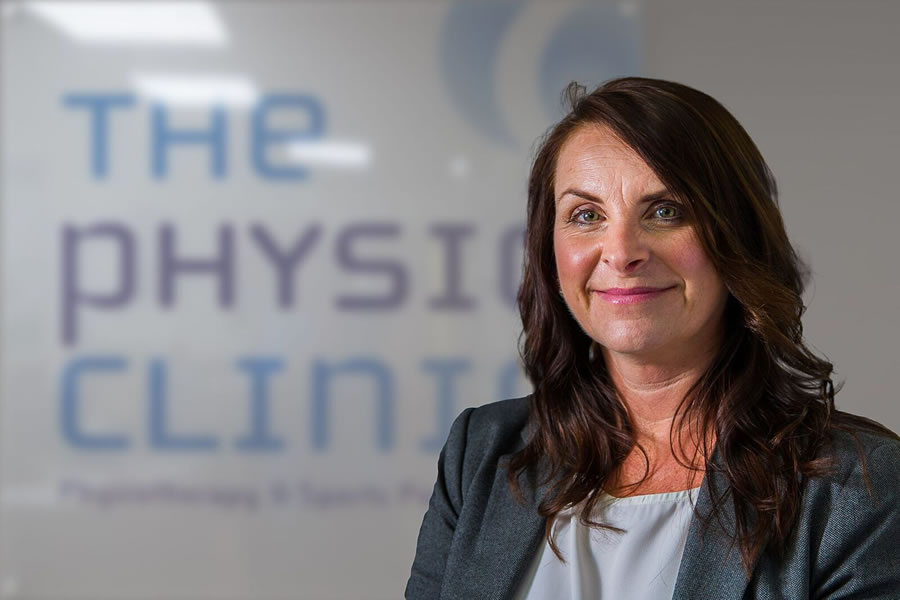 Lindsay joined the team in April 2014 to support the growing team of therapists and assist with the ever increasing administration associated with a busy practice. Lindsay and Pete have worked together in the past where she has proven herself to be a valuable asset. She has a great understanding of the roles of all the therapists in the team as well as the complexities of helping.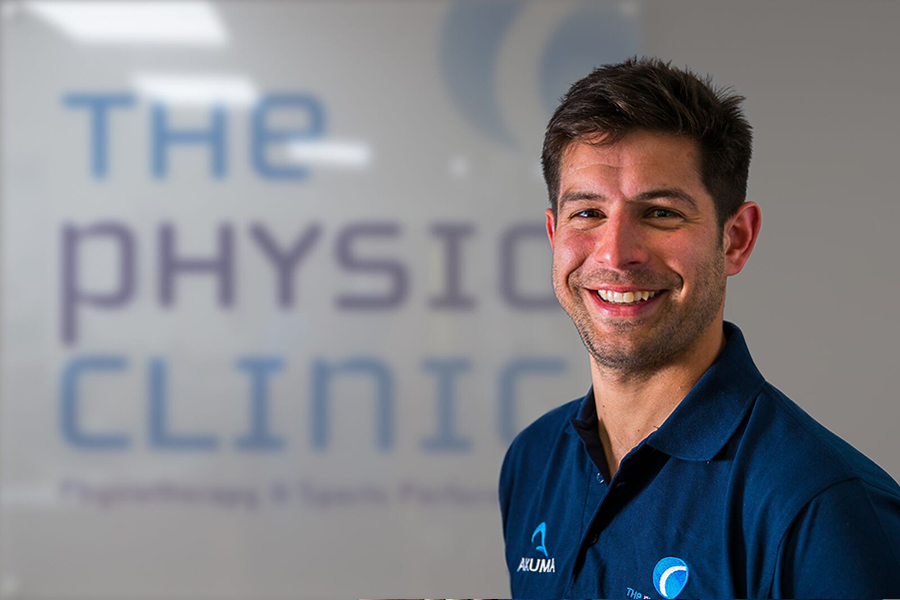 John has been working with The Physio Clinic Bristol as a Run/Swim/Triathlon Coach since 2012.  His swim coaching career started 15 years ago and 5 years ago he added Triathlon & running coaching to his skill set.  Having competed at international level in swimming and triathlon John understands the importance of good coaching and the impact it can have on performance. Over the years he has had great results with his clients- from those learning to swim, improving their technique through to outdoor lake/sea events.
He has worked with clubs, groups and individuals of all standards and has extremely good communication skills to get his teaching points across.
"I enjoy teaching people to swim for rehab and overcoming fear of the water, all the way up to fine tuning strokes to swimming quicker"
In addition to his swim coaching he also coaches running technique and supports local triathlon clubs coaching track sessions.  As an international level triathlon John also uses his experience to help structure training plans for multi event competitions.
For more information or to request a call back from John contact the main clinic and let us know what help you are looking for.