"To keep a machine in a good working order, you service it regularly" 
Is your body any different?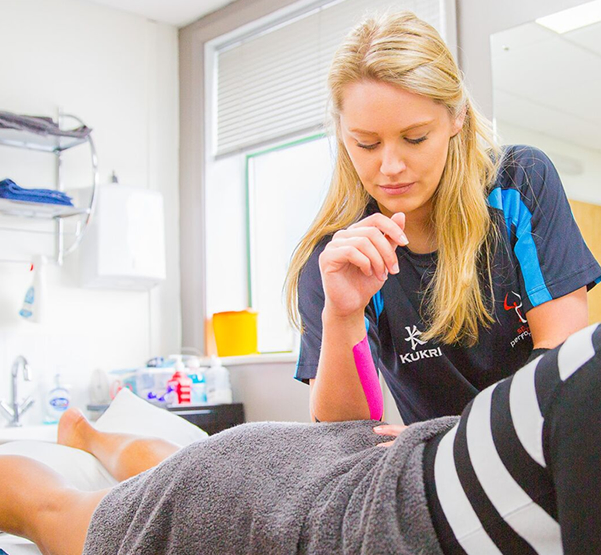 Why choose The Physio Clinic for Sports Massage?
We have 3 Sports Massage Therapists in the team, allowing us to offer Sports Massage 6 days a week.
Unlike some "standalone therapists", our team of Massage Therapists are part of a wider team of Health Care Professionals and undertake regular CPD (Continuous Personal Development) alongside our Physiotherapist and Strength & Conditioning team.  This ensures that their skills are kept up to date and can offer you the best in terms of massage treatment and advice.
When to have a Sports Massage?
Sports Massage treatments vary according to when and why you are seeking treatment.  Whether you partake in regular exercise or are stiff with a sedentary lifestyle, Sports Massage has something to offer.  In general, there are five main types of treatment:
Pre-event Massage
Post-event Massage
Maintenance Massage
Injury Treatment
Wellbeing/Postural Corrections
Pre-Event
The aim of a pre-event Sports Massage is to get the body and tissues ready for the race or activity ahead. It will help you perform in a more focused way and help to ward off injury by preparing muscles and joints for the event. As the name suggests, it is best practised just before an event and the massage is performed at a fast, brisk pace – though not too deep – to get your muscles ready. This can be done from 2 days before the event until the hours before you are due to start.
Post-Event
A Sports Massage after a race is a great way to soothe and ease fatigued and tired tissues and prevent DOMS (delayed onset muscle soreness) and help speed up your recovery time. The pace of this massage is slow, rhythmical and gentle.  This can be done just after your event or in the days after.
Maintenance Massage
This type of Sports Massage takes place in between training sessions and the aim is to work on specific elements and tissue structures which have become shortened, tight and painful. The idea is to loosen off tightness within soft tissues so as to improve performance and prevent injury. A variety of techniques can be used, ranging from deep tissue work, Trigger Point therapy, Muscle Energy Technique and mobilisation of joints, to specific stretching and strengthening. A typical sports maintenance massage can last from between 30 minutes to an hour and is a very helpful addition to a training programme.  We offer 45-minute session, to ensure you get the most effective treatment.
Injury Treatment
Sports massage can also be used to treat specific soft tissue injuries and a wide variety of techniques and methods can be used to reduce the recovery time and help get you back running.  If you suspect an injury, we recommend being assessed by a Physiotherapist who will then advise the best treatment options to aid your recovery.
Wellbeing/Postural Corrections
Many people believe you have to be a competitive athlete to benefit from Sports Massage.
This is not the case.  A good Sports Massage Therapist will address the cause of your pain/discomfort and help make long term changes to reduce/prevent reoccurrence, rather than just treat the acute pain.
Pressure of touch during treatment can be adjusted in accordance to the individual's tolerance but Sports Massage is a firmer touch than a relaxing Holistic, Spa, Beauty treatment.
To book a Sports Massage with a member of our highly skilled team click below or Call 01454 85 44 66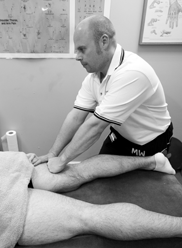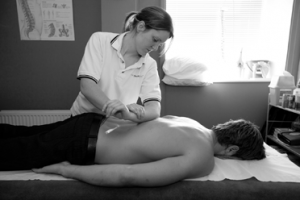 Get in Contact
To ask us a question or to book an initial appointment simply call 01454 85 44 66 and one of our friendly team at will assist you with your enquiry.
We also make use of a 24/7 call reception service to assist with making appointments outside of our receptionists working hours.
Alternatively, please fill in the form on the Contact page.
Testimonials
"This was the first time visiting a sports massage, needed due to an injury to my calf. After just 1 session the improvements made have been incredible, and I am already booking more sessions in immediately. Matt Williams, who looked after me, was very friendly and extremely Knowledgeable..."
- Matt Lansdown