Not only do we offer fantastic value packages, we also have some great Special Offers to keep you fit, healthy and in good working order…!!
Post Race Sports Massage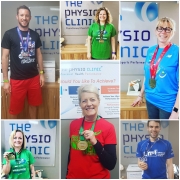 Book a Sports Massage within 7 days of completing an event and receive a 25% discount on your Sports Massage.
Simply bring your race T-shirt and Medal with you, let us take a snap for social media and enjoy your Post Race Massage.
Compex Hire Refund
If you have hired a Compex from u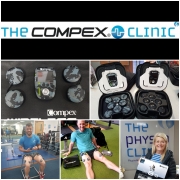 s and found how beneficial it can be for your Rehab, Training & Recovery and would like to purchase one, we will discount your Compex device by £30.00 (this offer is only valid for the Compex Sp 6.0 & 8.0)
Summer Sports Massage
As the summer holiday hit, we tend to slip into some bad habits and neglect our bodies.  Our Sports Performance team are here to look after you this summer.  Have a Sports Massage in August 2019 and a second in September 2019 HALF PRICE.  That is 2 Sports Massage Sessions for only £60.00 (Both Sports Massage need to be paid for on the first session and must be used by the same person.)
Early Morning Sports Massage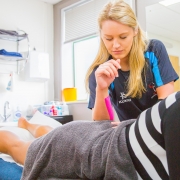 Sometimes there are not enough hours in the day to fit everything in.  So why not kick start your days with an early morning Sports Massage.  We offer Sports Massage from 0700hrs on Tuesdays & Wednesdays.  Book a Sports Massage before 0900hrs and receive a 20% Discount on your session.
Summer Swim Coaching
Why not use the summer to brush up on your swim technique with
John Wood of Tri Coaching.  It does not matter if you  are new to the water wanting to learn or an experienced athlete looking for those performance gains 3 coaching sessions for £99.00 is not to be missed.
To take advantage of this offer, contact john@thephysioclinicbristol.co.uk www.tri-coaching.co.uk