We have some fantastic special offers as well as great value discount packages.
Special Offer 1 – 25% off
Post Race Sports Massage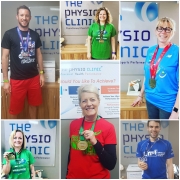 Book a Sports Massage within 7 days of completing an event and receive a 25% discount on your post event Sports Massage.
Simply bring your race T-shirt and Medal with you, let us take a snap to share on our social media and enjoy your Post Race Massage and 25% discount.
Special Offer 2
Compex Hire Refund
If you have hired a Compex from u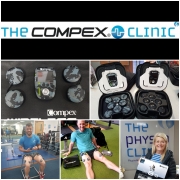 s and would like to purchase one, not only will you get the best possible price on a Compex but we will discount your device by the hire charge too, giving you an extra discount (this offer is only valid for the Compex Sp 6.0 & 8.0).  Give us a call for the latest prices.