Main Clinic at Riverside Leisure Club
To book an initial appointment simply call 01454 85 44 66 and one of our friendly reception staff at will assist you with your booking. We also make use of a 24/7 call reception service to assist with making appointments outside of our receptionists working hours.
Friendly Staff, Both male and female physiotherapists, are available and lines are open 7 days a week.
We do not have a waiting list and will offer you the first available appointment (possibly that same day). Evening appointments can get booked up well in advance and if you wish to see a specific therapist it may not always be possible to be seen within 24 hours although we will always try our best.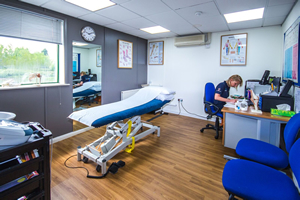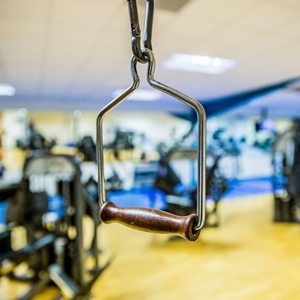 Frome Valley Medical Centre, Frampton Cotterell
For appointments at Frome Valley please call the surgery directly on 01454 772153. The surgery reception team will make your appointment to see the physiotherapist. We offer physiotherapy appointments on a Wednesday afternoon ONLY at the surgery.
In all cases we will endeavor to book your appointment at a convenient time to suit you.
There is no waiting list, however early morning and evening time slots do get booked quickly in advance.
Please note you do not need a GP or doctors referral to see a physiotherapist unless you wish to claim under private medical insurance. See "Claiming under private medical insurance."
If your GP or consultant wishes to write a referral they should write to The Physio Clinic c/o Riverside Leisure Club, Station Road, Little Stoke Bristol, BS34 6HW
If you would like to talk to a Physio about a specific condition or you have a question which reception cannot help with (e.g. to enquire about BUPA or AXA PPP provider status) please leave a message and one of our therapists will call you back to talk things through.