I first opened the door of The Physio Clinic in May 2007.  Just me. It was a big decision.  I say 'just me' but I had the support of family and friends and most importantly, Tracy, my wife.  I'd been working very successfully as a private physiotherapist for several years for BUPA hospitals, The Jonathan Webb Clinic and at other private practices.  I'd taken the bold step to set up my own clinic!  Why?  To deliver my vision of what physiotherapy should be – that understanding and treating the cause of the problem and educating people, not just helping with pain, was fundamental to my success in helping my patients achieve their goals.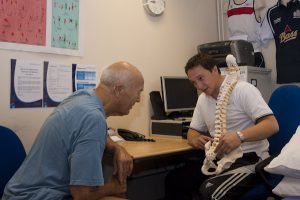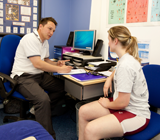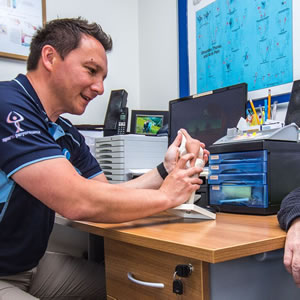 It had taken several months of planning and hundreds of hours of thought and decision making from what to call the company, to what type of paper to use for the letterhead.  Decisions, decisions, decisions…. I'd like to make special thanks to Lisa from 'Drawn 2 Design' for helping with the company image and brand and Wayne from 'Tooze IT' (now Blaze Concepts) for getting the first website up and running, two of the most important aspects to getting the company off the ground.
The doors first opened on the single room with me working only part time at the clinic as I was still working 20+ hours for The Jonathan Webb Clinic and 30+ hours for myself!  Very quickly clinics were filling up as the demand for high quality physiotherapy and my reputation for providing a first class service grew.  Within the first year I had taken on a part time physiotherapist to help with demand and a sports massage therapist to provide additional support and services to the clinic.
Growth continued and in 2010 we relocated to a larger space, still within Riverside Leisure Club.  Two treatment rooms with a small reception area, a satellite clinic at a local GP surgery and an external occupational health contract.  By now I was working full time at the clinic alongside two part-time physiotherapists and a full-time massage therapist.
The Movement Health message was starting to grow.  The ethos and the team was really coming together.  The principles of understanding and treating the cause of peoples' problems was speaking volumes and patient numbers continued to grow.  Our Google reviews gave testament to our customer service and reputation.
Further growth, and in 2016 the clinic expanded again at Riverside Leisure Club.  Now three treatment rooms and a larger reception, extended occupational health contracts, sports contracts, links with running groups and organisations including DB Max.  The team had now grown to 6 physiotherapists, 2 massage therapists, Movement Specialists, plus other support staff, administrators and coaches.  Our range of services has grown and now encompasses a broader range of ways to maintain and improve health, wellness and performance.  We now offer Movement Screening, Strength and Conditioning coaching, running analysis, Pilates, Acupuncture, Compex Electrical Muscle stimulation, and more…..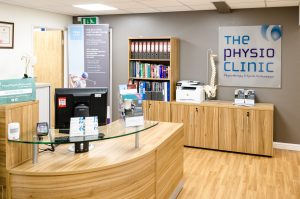 So yes, we are going strong.  But sadly, success doesn't come without a cost and that cost has been my clinical time.  Over the last 10 years I've built up a large list of clients whom I've helped overcome many varied problems, often seeing them on repeated visits for different complaints, not to mention holding many sets of 'Happy Families' where I've treated several generations of a family.  Unfortunately balancing my passion for clinical work and running a successful company has resulted in a reduction in the number of clinics I now run and my availability.  I now take this opportunity to say to all my previous clients and future users of the clinic that I am proud to have a team of therapists and support staff who share my values and clinical ethos. A team who I trust to deliver the quality of service that people have grown to expect and a team that I will continue to be a part of, both as clinician and mentor, delivering expert care and overseeing the growth and continued success of The Physio Clinics vision of what Physiotherapy should be.  So, rest assured, if I'm not available to assess or treat you, my team has my back and will provide you with the care and service you and others have come to expect, building our success for the future.
https://www.thephysioclinicbristol.co.uk/wp-content/uploads/2016/06/Pete-Tang.jpg
600
900
Pete Tang
https://www.thephysioclinicbristol.co.uk/wp-content/uploads/2018/04/New-Physio-Clinic-Logo-test-1030x230.jpg
Pete Tang
2017-04-26 11:17:04
2018-02-06 16:44:28
10 Years On, Going Strong and Why I'm Sorry!!