Can I run if I'm pregnant?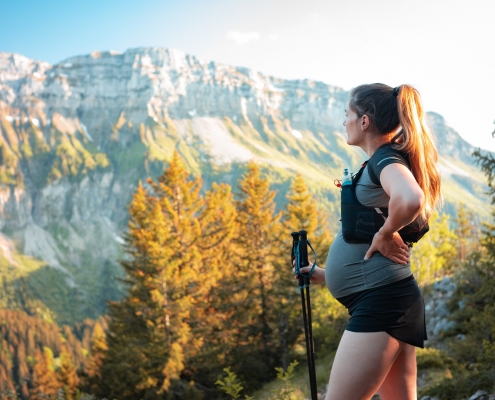 Yes! If you ran regularly before pregnancy. Physical activity of 150 minutes moderate intensity over a minimum of 3 days per week is encouraged!
Examples of moderate intensity activities could be swimming, water aerobics, biking, dancing, hiking, brisk walking.  It doesn't have to be running!
So what does the evidence say?
A paper asking 1,293 women who take part in Parkrun found that exercising during pregnancy is completely SAFE & IMPROVES the chance of a healthy baby & mum.
We also know that running during pregnancy DOES NOT affect the number of weeks babies were born or the birth-weight of the baby and has been found to help…
✅reduce fatigue
✅reduce lower back pain
✅reduce varicose veins
✅reduce swelling of the ankles
✅improve mental health, reducing stress, anxiety & depression
All women are advised to take part in regular exercise during pregnancy unless you have been advised not to by your GP due to placenta previa, pre-eclampsia or other serious conditions.
Tips for pregnant runners:
1) Supportive running shoes & bra
2) Adequate nutrition & hydration
3) Focus on good technique rather than fast pace
4) You should be able to keep a conversation as you run
5) See a pelvic physio for technique guidance as your body changes
6) Perineal massage from 34 weeks + can also aid for birth preparation if you're worried about increased pelvic floor muscle tone during labour
7) The Active Pregnancy Foundation https://www.activepregnancyfoundation.org/mums-mums-to-be are another great resource for information if you'd like to say active through pregnancy
Stop & seek help if you experience: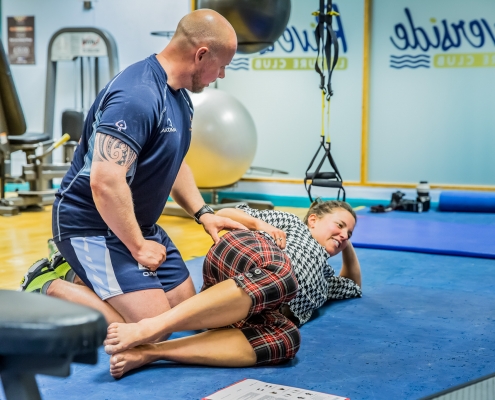 ● Persistent excessive shortness of breath that does not resolve on rest
● Severe chest pain
● Regular and painful uterine contractions
● Vaginal bleeding
● Persistent loss of fluid from the vagina
● Persistent dizziness or faintness that does not resolve on rest
As always, please seek medical advice check with your GP or our Women's Health Specialist Liz Brown, if you're unsure!
#yougotthis #moveyourbody #antenatalphysiotherapy #antenataleducation #antenatalexercise #mumswhorun #safepregnancy #safepregnancyexercise #physiotherapy #pelvicfloor #pregnancyandpostpartumathleticism #pregnantfit #informedisbest #keepmovingbaby #runmummyrun #perinealmassage
UK CMO Physical activity guidelines, (BJSM, Smith R et al (2018)
Is recreational running associated with earlier delivery and lower birth weight in women who continue to run during pregnancy (BMJ Open Sport Exerc, Kubrt et al 2018)
Largest ever study of running habits shows that running in pregnancy is safe: Pregnancy Hub Tommy.org (2018)
2019 Canadian Guideline for physical activity through pregnancy Br J Sports Med, Mottola et al (2018)
https://www.thephysioclinicbristol.co.uk/wp-content/uploads/2021/06/pregnant-walker-unsplash-scaled.jpg
1707
2560
Pete Tang
https://www.thephysioclinicbristol.co.uk/wp-content/uploads/2018/04/New-Physio-Clinic-Logo-test-1030x230.jpg
Pete Tang
2021-06-24 13:01:34
2021-06-24 13:03:05
Can I run when pregnant?