As part of National Walking Month, we thought we would share 5 walks around the Bristol area that will help you with achieving the 10,000 steps a day goal. This may sound like a lot but you can easily do it without realising. Whether it's through walking or something else you enjoy, it is very much possible and hopefully these walks will help with that.
Blaise Castle Estate
Blaise Castle Estate, has many different trail walks to keep you moving whilst you admire the gorgeous surroundings. The shortest walk is 1.25 miles called the Castle Walk where you get to see the gorge and woodlands.
The longest walk is called the Rhododendron Walk which is a 3 mile trail where you get to see the historic buildings on site.
Alternatively, you could do your own walk where you explore all that the Estate has to offer, including the Blaise Castle House Museum and the huge play area. It's perfect for getting the whole family active as there are masses of playing fields to play football, rugby or whatever sport you like. It is also all free so take a picnic and have a fun day out in the sun!
Leigh Woods
Another fabulous walk is Leigh Woods, which is a National Trust woodland, overlooking the Clifton Suspension Bridge and Avon Gorge. It's the lovely walk to get away from busy city life and to take in all that nature has to offer.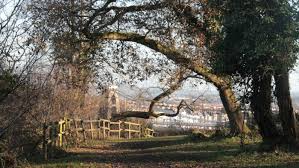 It has a picnic area full of bespoke benches and carved wooden sofas to make the place welcoming and interesting to all. Dogs are welcome so why not take your 4 legged friend exploring with you? Just make sure you keep them safe and away from the cows, that are there to help the conservation of the woods in the spring and summer months.
Bristol Harbourside
Why not take a stroll around Bristol's famous harbourside and enjoy the views that it offers. From the rainbow houses to the iconic ships, there's something for everyone.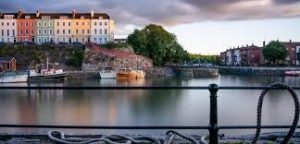 Take a break in one of the many eateries that overlooks the River Avon to soak up the sights. Come rain or shine there is always something to see and do to keep you entertained, including a market on Sundays at the Watershed where you can see masses of homemade goodies. Whilst at the Harbourside, you can visit the SS Great Britain which is a big part of Bristol's identity. You could even take part in one of the many activities that Bristol offers on the river. No matter what you like doing, you'll have a great view to enjoy it with.
Clifton Downs
Bristol is known for its beautiful Downs that hold many events throughout the year. It is a large green space that is free to use and has plenty of views of the Clifton Suspension Bridge and the Avon Gorge.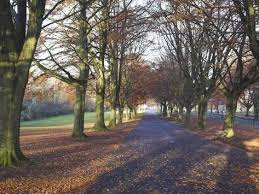 There are many different walks that are recommended by the Bristol City Council website, if you are interested in looking at specific wildlife. Or take your time and just soak up the weather on your day out.The Downs are perfect for children, as there is plenty of space for them to play, as well as the ice cream vans that frequent the area. If ice cream isn't your thing, then why not stop off at the cafe to re-fuel?
Frome Valley Walkway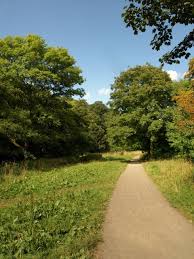 This walkway follows the River Frome that runs from Old Sodbury all the way to St Pauls Roundabout in Bristol. You can just walk this route or take one of the many paths that lead off from the walkway. It is a very picturesque walk filled with open meadows and wooded forests. It follows the culture of South Glos with information online about the different areas and what they were known for. You can do as little or as much of the walk as you like, take your time and take in all that the area has to offer. There are plenty of pubs and cafe for you to stop at on the way so you can relax and enjoy your day out. Guides for these walks can be found online so it's easy for you to access!
https://www.thephysioclinicbristol.co.uk/wp-content/uploads/2017/03/2005-06-04-06.32.54.jpg
1129
1700
Pete Tang
https://www.thephysioclinicbristol.co.uk/wp-content/uploads/2018/04/New-Physio-Clinic-Logo-test-1030x230.jpg
Pete Tang
2018-04-30 13:29:56
2018-04-30 13:29:56
Top 5 Bristol Walks